COLLECTIONS
The BBQ Essentials For Your Next Family Cookout
3 months ago
With summer in full swing, a BBQ is the perfect occasion to bring family and friends together after a year of social distancing. Break out the old grill and dive right into your favorite summer pastime: grill master. With the right food, music, and activities, you'll find yourself back in the spirit of summer. You'll have no problem basking in the sun as long as some appetizing bites and refreshments are nearby. In order to successfully pull off a great cookout, there are basic BBQ essentials that every household needs. From tables to lighting to grill tools, you can't go wrong with having these BBQ essentials at your convenience.
Discover the best BBQ essentials to buy for your next family gathering.
What does every BBQ need?
A great barque starts with good company. Invite your friends and family to your next soiree and see all the memories you have in store. Before your backyard can handle large crowds, make sure you have the right amount of space and seating to accommodate guests. In addition to comfort, adding just the right amount of decorations can take your backyard from bland to outstanding at low costs.
Invest in some stylish outdoor furniture for your guests to relax and enjoy the day. The SUNCROWN Outdoor Furniture Wicker Dining Set makes the perfect addition to your backyard or patio. With seating for four, you can congregate here and enjoy the tasty treats as they come off the grill.
Image source: Price.com
Having kids join in on the BBQ? Consider buying a kids picnic table or fold up table for your little ones. At prices as low as $84.62, your family can feel relief knowing the kids have a safe and stable seating area. On top of that, you can use the kiddie table for future birthdays and outdoor events. Its convenience is priceless!
Add some outdoor lights to your backyard to create an unforgettable ambiance. For example, LED Outdoor String Lights transform your backyard into an oasis for friends and family to enjoy.
Image source: Price.com
You can literally light up the night and keep the party going with this popular purchase. At $21.95, you really can't beat the price for the perfect BBQ atmosphere.
What should I prepare for a BBQ party?
To become the ultimate hostess with the mostest, there are certain items that make a BBQ easy to setup. Check out these must-have items for your next BBQ:
Meats and vegetarian options
A trip to the local grocery store or butcher is the first step to a great family BBQ. Get a wide variety of meats and vegetarian options for those who don't eat meat. From hot dogs to hamburgers to chicken and pork, these BBQ essentials are at the core of every good cookout. Your guests are sure to appreciate the wide variety too.
Can you imagine having a summer cookout without BBQ sauce? Condiments are almost as important as the hearty meats. Don't miss out on this BBQ essential, browse a variety of sauces and choose the one that best fits your grilling style. The Blues Hog Tennessee Red BBQ will keep mouths watering for more. Its vinegary and smoky taste is the essence of a home cooked meal.
Side dishes
To accompany a perfect BBQ, side dishes are ideal. Easy sides include grilled vegetables, potato salad, baked beans, and Mac and cheese (every kid's favorite). If you want to spice things up, make elotes instead of classic corn on the cob.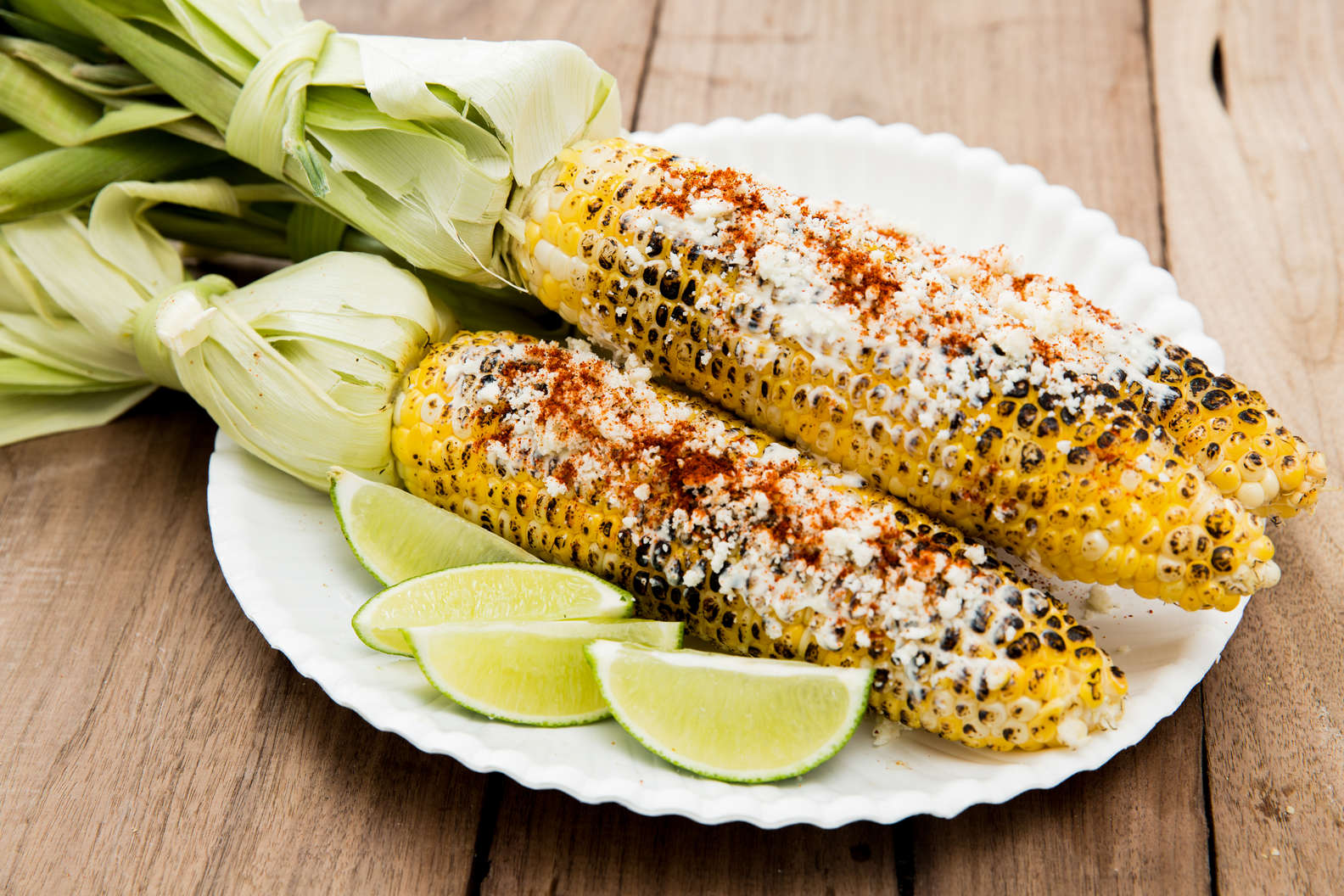 Image source: Thrillist
This traditional dish is so yummy. You'll likely never want to eat corn any other way after getting a taste for this Mexican specialty. Not to mention, the recipe is extremely easy to follow. Even the most novice of cooks won't have trouble sorting out the right ingredients.
Drinks for adults and children
Purchase an Igloo Cooler for just $79.99 and you'll have all the space you need to store refreshments. From sodas to beer, you'll want all the right BBQ essentials at your dispense. To make things easy, grab extra containers of ice to make sure the drinks stay cool throughout the gathering.
What is the best thing to bring to a BBQ?
You never want to show up empty handed to a BBQ. While it's always a good idea to ask the host ahead of time, these recipes are instant crowd-pleasers. The best part – they are easy to make and keep refrigerated until its time to eat.
To compliment the burgers and grilled vegetables, consider bringing a classic salad like Caesar or Cobb to go with the main courses. For a spicy twist on a summer salad, try out this Love and Lemons recipe for Watermelon Tomato Salad.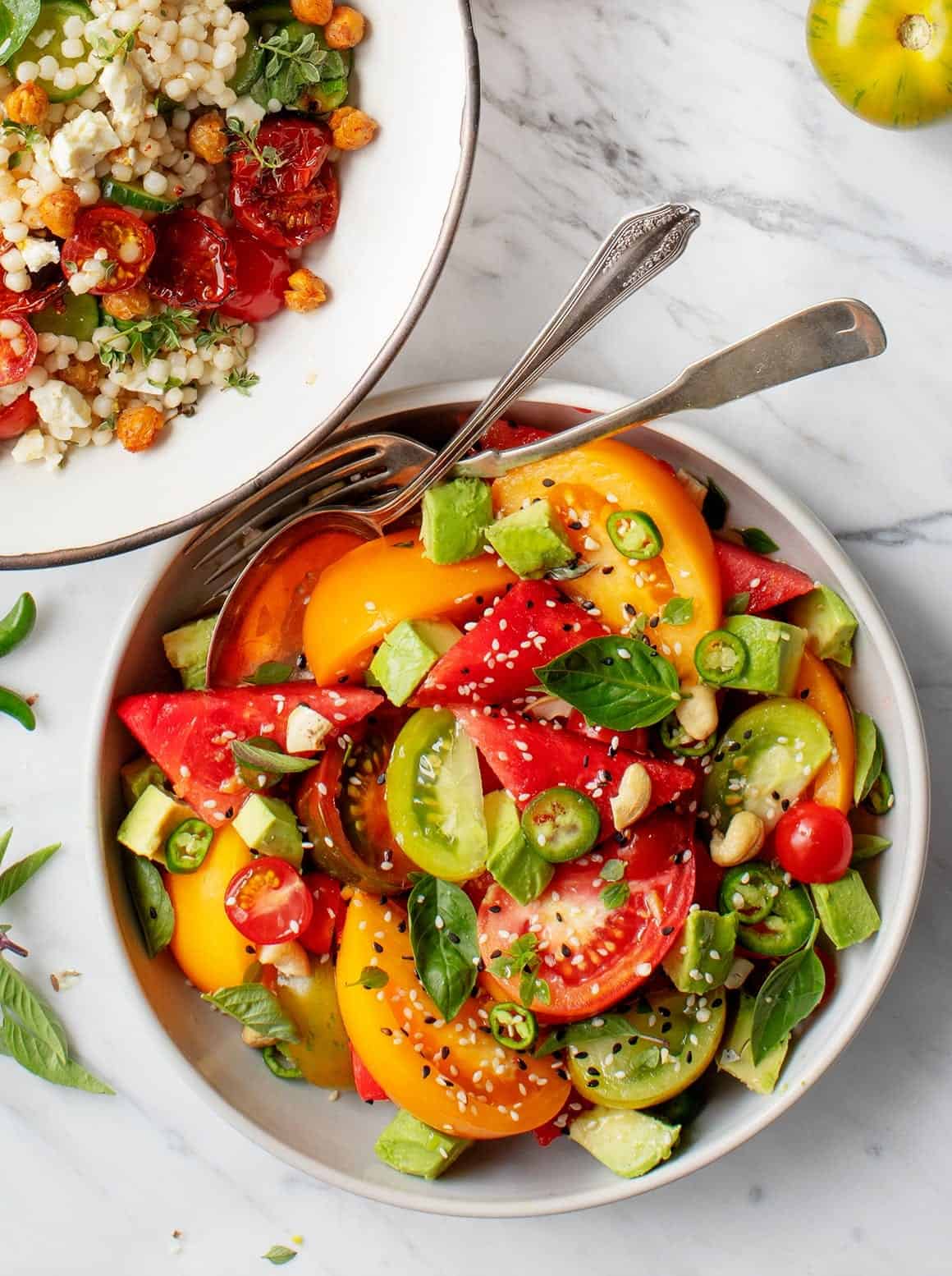 Image source: Love and Lemons
It's as appetizing as it looks. With the freshness of the fruit and spicy jalapeño, the flavors will bring your BBQ event to life. Just remember to grab a cold refreshment in case the heat begins to build!
What tools do you need to put a BBQ together?
For BBQ masters, the grill is the heart of your home. It is the place you pour your pride and joy into decadent creations. However, no level of mastery can be properly completed without the the right tools. Whether you prefer charcoal or gas-powered grilling, the tools are all the same. However, let's start with the basics.
For those who grill for large groups, a grill basket is a must-have. The WolfWise Portable Grill Basket retails for just under $10 and makes a flawless addition to your grilling experience. Made of stainless steel, this BBQ essential includes a locking grate for easy flipping. You'll never want to cook without it after seeing its efficient use.
The Kaluns Deluxe Grill Set is the way to go if you're a first time BBQ master. Also, for a cook in need of some BBQ essentials that aren't outdated. This 21 piece set contains items such as a basting brush and grill brush. It even includes an apron to keep your clothes protected while grilling.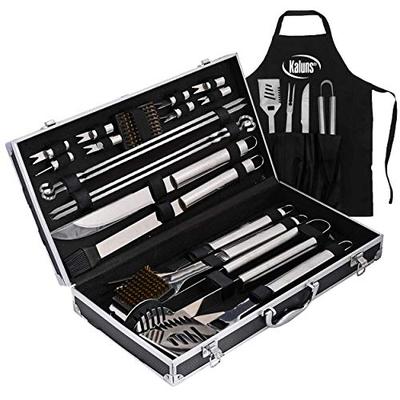 Image source: Price.com
If a grill set is not your thing, here are a few BBQ essentials to buy individually. The Rosle Stainless Steel tongs are great for flipping meats. These heavy-duty tongs include a smart locking mechanism to keep storage simple as well. Equally, a quality grill fork and flame-resistant glove are just the right items to make your summer BBQ as seamless as possible.
Price.com has everything you need and more for BBQ essentials
Why shop with us? We help you maximize your savings and earn cash back from thousands of retailers. Get up to 40% cash back from specific retailers. It's even easier now to save money with price drops and comparison shopping features. Head over to Price.com to begin shopping for BBQ essentials this summer.
About Price.com
Price.com, the all-in-one money savings platform, provides a free cross-platform experience for consumers that combines advanced comparison shopping, cashback, coupons, price history and price drop alerts. The Company's patented, AI-powered matching algorithm enables real-time discovery of new, white label, used, local, refurbished, and rental products – taking comparison shopping to new heights. Price.com is available as a desktop and mobile website, browser extension, native app and chatbot.
The Company's core team consists of industry-leading data scientists and data engineers. Price.com founder RJ Jain sold his previous company to Google where today it powers Google Test Labs. Previously, he held senior engineering roles at Sidecar (acquired by GM) and Zynga, and served as an in-house Entrepreneur in Residence at Foundation Capital.